Gallery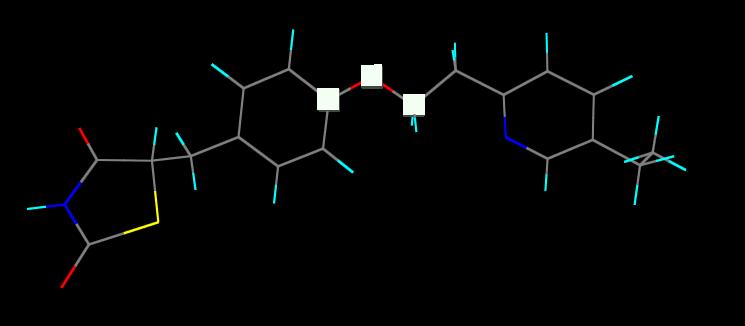 Query :: "[r6][OX2][CH2]"
Comment:Ether is detected with match one
---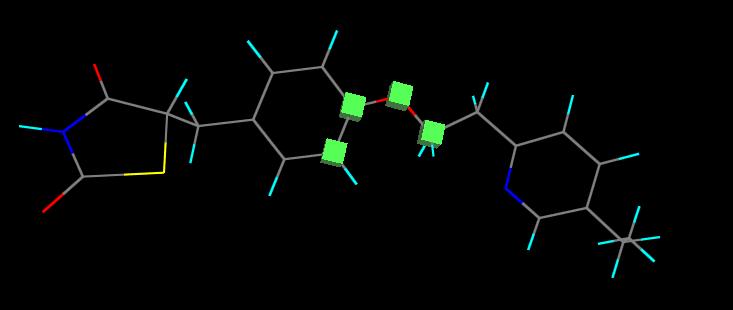 Query :: "[r6,!r5][OX2][C]"
Comment:It should have to give 3 atoms only but this shows there is a logical error in SQT(i think)
---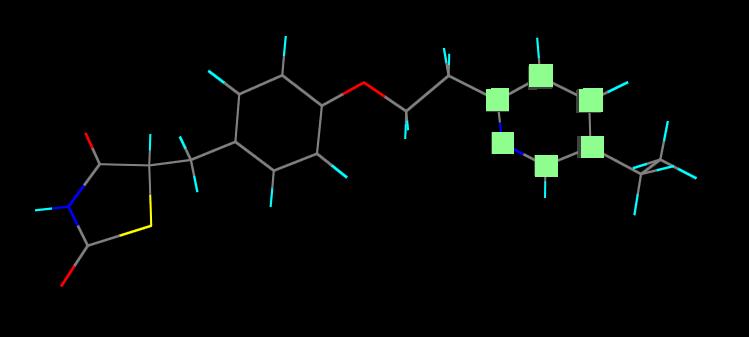 Query :: "c:c:c:n:c:c"
Comment:Aromatic symbols are also identified
---
>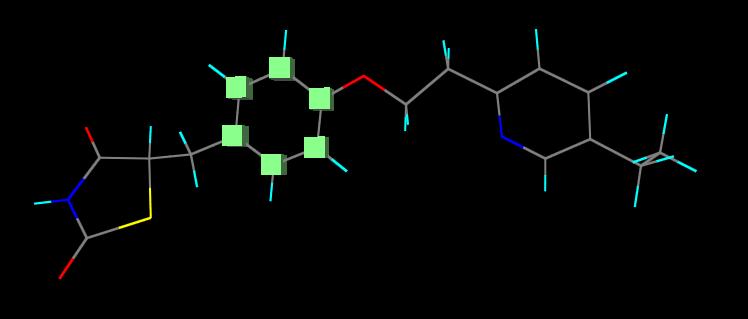 Query :: "c:c:c:c:c:c"
Comment:again a simple detection of ring
---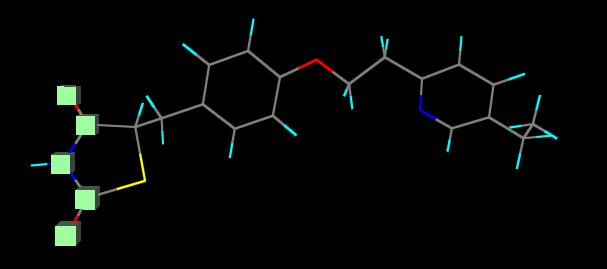 Query :: "[OX1]=[CX3]~[NH1]~[CX3]=[OX1]"
Comment:the active compenent of glitazones
This query can also be represented as several other way all of them are working
---
MCSS Gallery
---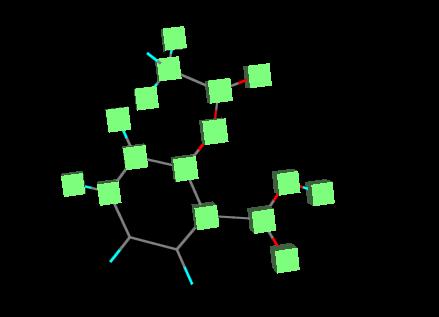 Mcss(Maximum common substructure search) is implemented in molpharm to provide the visual analysis of the common substructure. The figure shows the substructure in aspirin when searched against salicylic acid.

---
Protein Model
---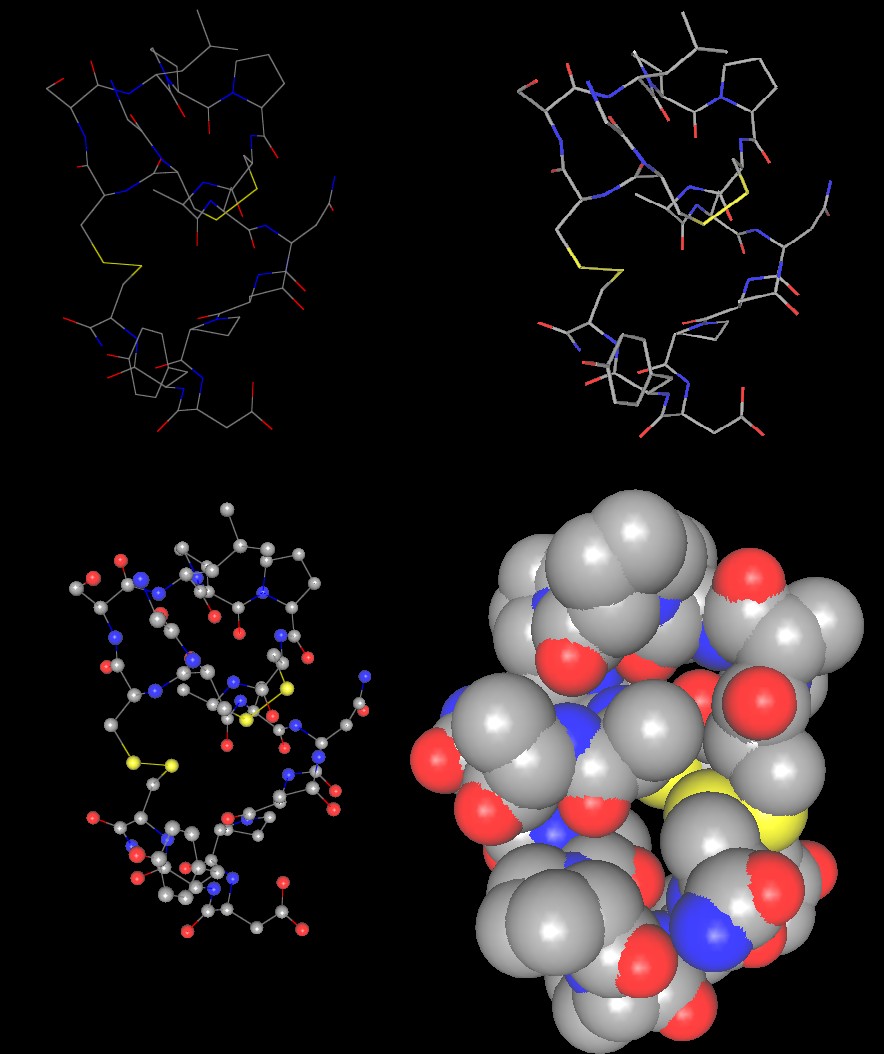 ---
Pharmacophore
---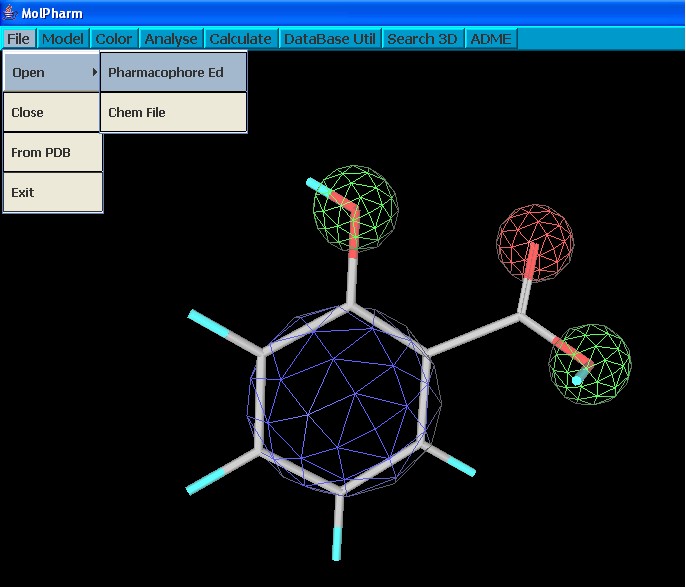 I will put some more figures as the development will move forward. please feel free to ask for any particular query result.This framework i am using is for testing various results of the functionality that is available.